The weather held up for us and the fish were biting, on both sides of the border.  The participation from the Americans doubled from last year and though they made it close, Bob Forster's last minute entry wasn't enough to catch the 59 7/8" total of the Canadian Anglers, which resulted in the "Border City Classic Challenge Cup" staying with the Canadian Anglers.
The torrential rains the day before and the north east winds were not enough to shut down the fish.  Maybe it was the mass of fish fly larvae that had raised from the bottom that kept the fish biting.
Kyle Moxon, who chose to fish the break walls on the Detroit River, and last year's 2nd place finisher took 1st with a 3 fish total of 59 1/4" and also won Biggest Bass, 20 1/8".  For his effort, along with the BCC Plaque, he won a Kokatat Angler Suit donated by Kokatat,  a Helios Spinning Reel, donated by Savage Gear/Okuma High Performance, and Sun Glasses, dontated by Hobie Polarized.

Stefan Jackson, fishing Lake St. Clair, and the 2011 BCC winner, finished in 2nd place with 58" of Bass.  He also took home an Okuma reel and Hobie Polarized Sun Glasses.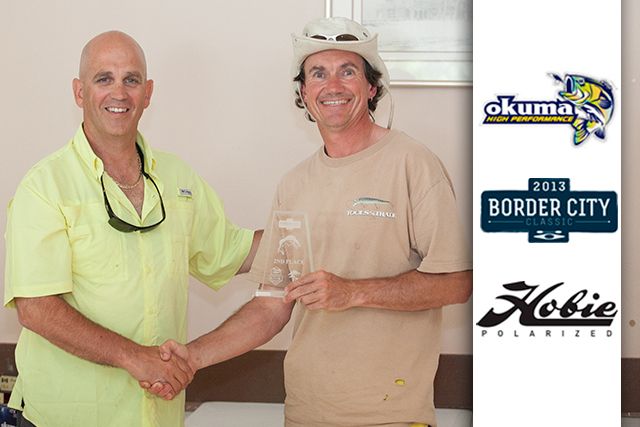 Mark Stackhouse fishing the American side of Lake St. Clair,  took 3rd spot with a total of 56 1/2" and also was given an Okuma Reel and Hobie Polarized Sun Glasses.

In a new category this year Jeff Hunt who could have won with either his Gar Pike or Carp that were both well over 30", and was rewarded with a Triple Scotty Rod Holder.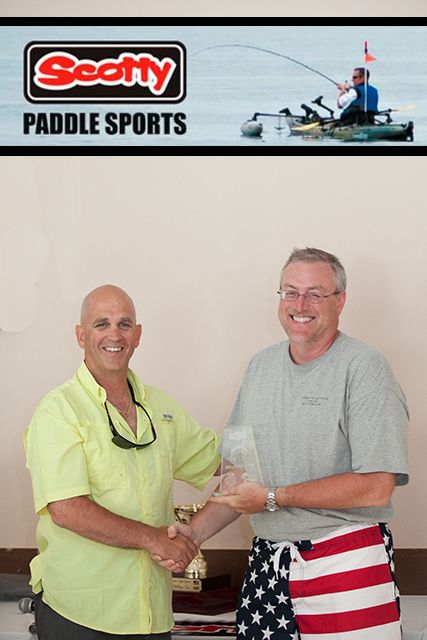 Karen Poole from Woodstock, Ontario, was ecstatic as her name was drawn for the Jackson Cuda 12.  Judging by the picture her husband Dave was just as excited.


Bob Forster from St. Clair Shores, Michigan, couldn't believe it as his name was called to take home the Hobie Revolution 13.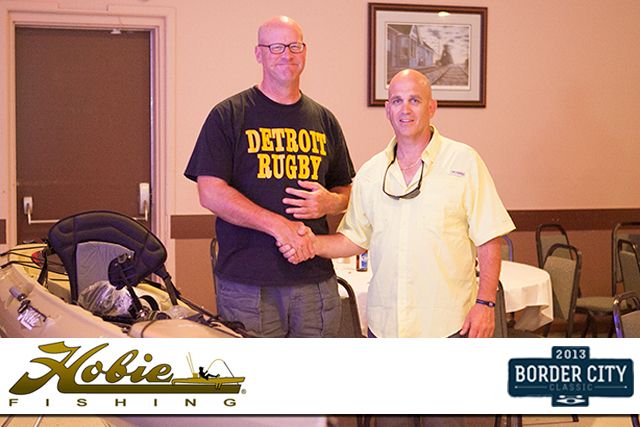 Special thanks to;
Julie Nowicki for taking pictures and helping with the dinner and awards, Greg Soulliere for providing his power boat, taking Julie out on the water, Holly Arnold and Ellen Marshall for their help to get things organized and set up, and the Riverside Sportsmens Club for their hospitality and allowing out of town participants to camp on the grounds.
Mike Malone from Pelee Wings has provided kayaks for our participants  who do not own a kayak for 3 years of the BCC and shows up at 6am to help anglers get setup and out on the water.  Happy Days also provides a few kayaks for the event.  Both of these local businesses are doing their part in growing the sport of Kayak Angling in Essex and Kent Counties.
Repeat Sponsors like Scotty, YakAttack, Greenfish, Kayak Angler Magazine, and new sponsors, CL Fishing, Anglers Choice, Reddington, Aquabound Paddles, Kayak Fishing Supplies,  Fishing Butler, Torpedo Fishing Products, The Fish Grip, and YakAngler,   providing many of the prizes for our raffles, and  supporting this event.

Kokatat, with their donation of a Hydrus 3L SuperNova Angler Paddling Suit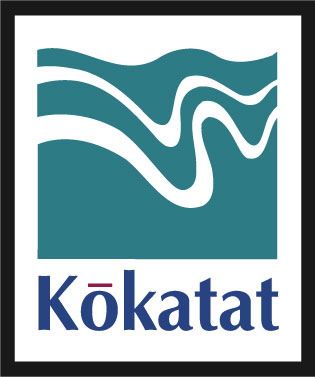 Savage Gear/Okuma High Performance, who donated many of the prizes for the winners and help to make sure that everyone went home with something.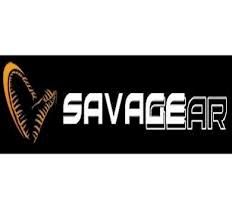 Both Jackson Kayak and Hobiecat for their donation of a Kayak which is drawn randomly from all the participants.  These companies are leaders in the sport of Kayak Angling and their generous donation of  a kayak, helps to attract the experienced and new anglers to these type of events.  Their participation helps to make the Border City Classic successful and grow each year.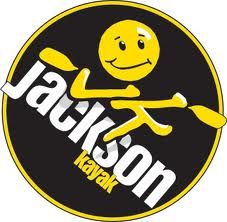 The event hosts, Canadian Kayak Anglers and Michigan Kayak Fishing Forum Communities, have been pioneers for the sport of Freshwater Kayak Angling in Canada and the Mid-West United States, and continue to help people of all ages discover this wonderful sport.  Jeff Goudreau (CKA) and Dan Dalton (MKF) were the individuals that started both of these forums and can take credit for how much the sport has grown through events like the Border City Classic.